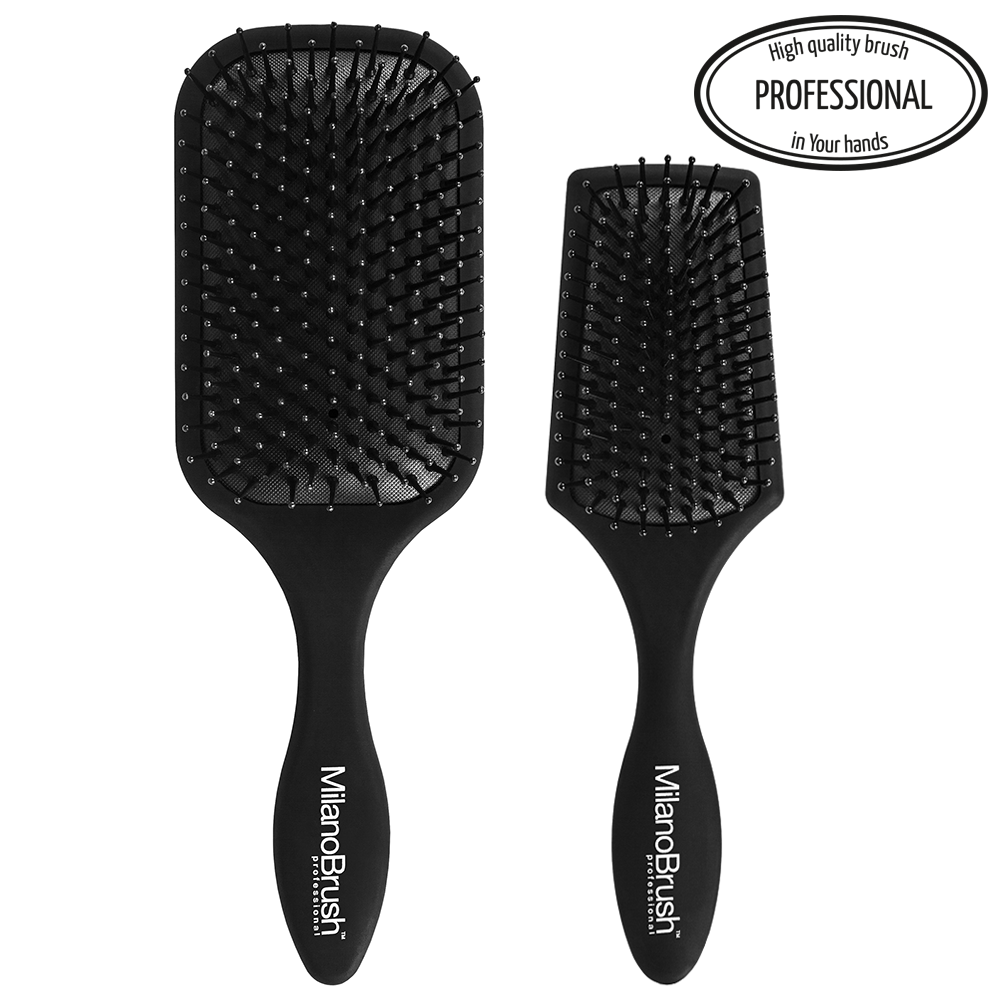 Amazing hair all day long. Whether you are at home or on your way.
MilanoBrush Paddle brushes provide your hair with beautifying results. Use them for any brushing, detangling, blow drying, straightening, smoothing your hair and massaging your scalp. Compact Paddle brush has a perfect size for traveling.
Enjoy these benefits, delivered to you by Classic and Compact Paddle brushes:
Safe scalp massage for improved scalp blood circulation.
Detangled hair without any static effect.
Excellent blow-drying performance creating straight and sleek blowout.
Assistance in distributing hair care products in the shower: conditioner, mask, oil, leave in treatment, hair concentrate.
Silky, damage free hair.
Soft handle, comfortable grip.
Great for all hair types for daily use.
Product information: two different sizes paddle brushes with nylon ball-tip bristles. Lightweight handle.