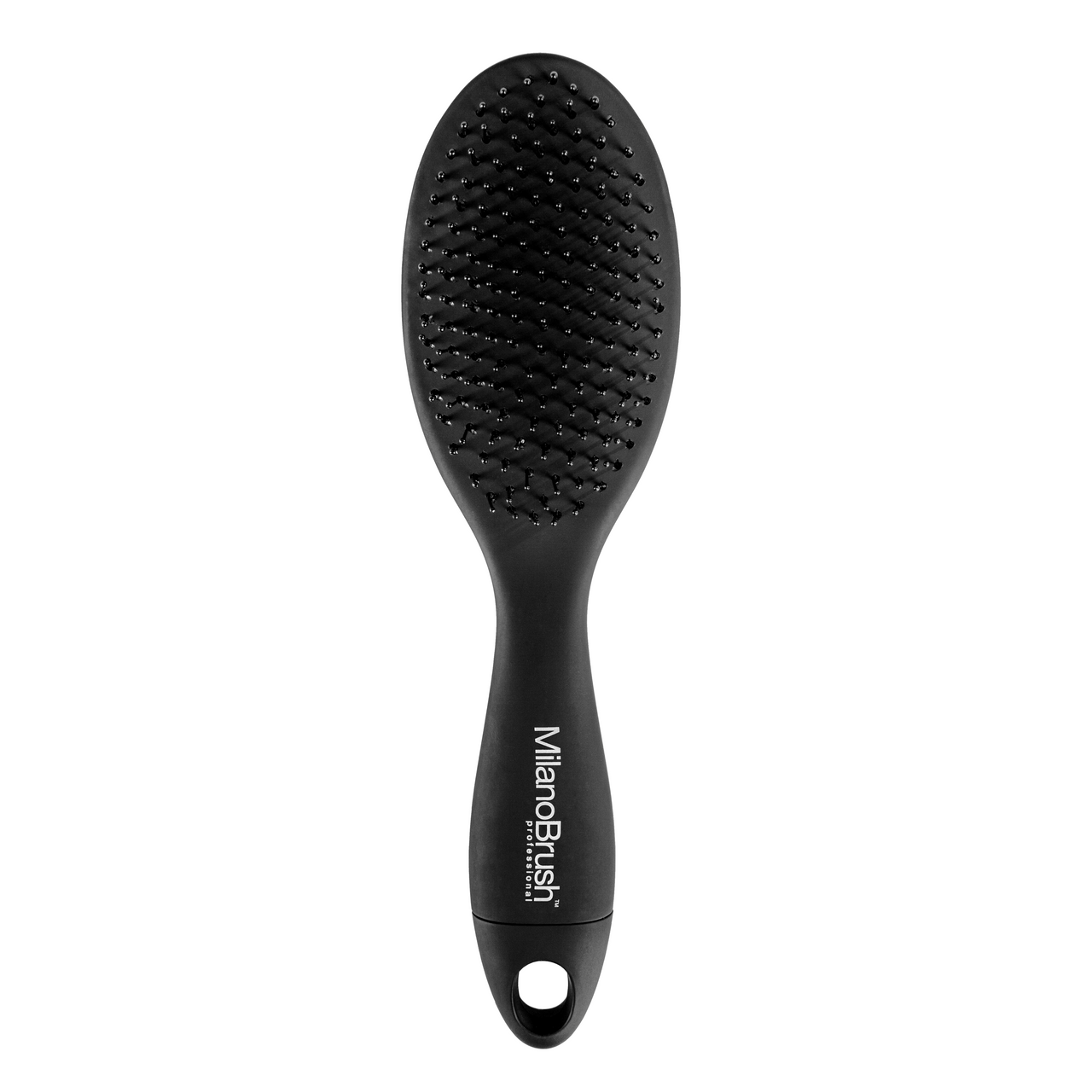 Dedicated to keep your hair amazing all the time.
This modern Laurel brush is created to take the best care of all hair types and hair extensions. Take the advantages of gentle detangling and fast blow-drying, while you scalp is being massaged. Laurel brush is an irreplaceable tool for your beauty routine.
7 benefits in 1 brush:
Ball-tip bristles safely massage the scalp, improve scalp blood circulation and hair growth.
Painless and damage-free detangling.
Gentle on both wet and dry hair.
Makes blow drying and 

straightening a lot 

faster, easier.
Makes hair smooth, healthy-looking and tangle-free.
Great for brushing out extensions.
Exclusive design: matte body, thick comfortable handle with an attached brush cleaning comb and a curvy shape ensures the best user experience.
Product information: Soft flexible bristles, curved design, a comb to clean the brush.
8880201379622    HK111