MilanoBrush Gorgeous Hair Brush Amethyst Dark. Limited Edition
MilanoBrush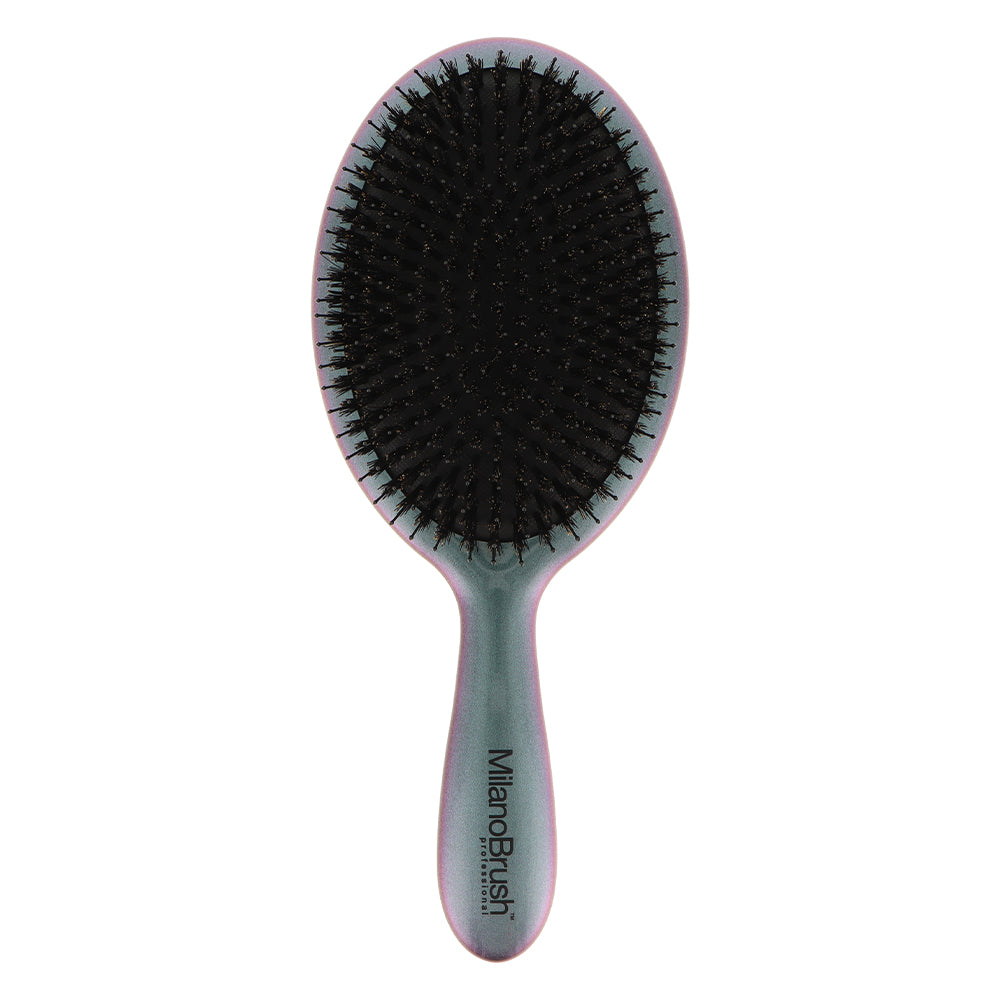 Mixed-bristle lightweight Gorgeous hair brush for gorgeous hair.
This Gorgeous hair brush provides your hair with outstanding results. You would want to repeat brushing again and again. Use it for any brushing, detangling, blow drying, straightening, smoothing your hair, and massaging your scalp. Perfect for styling all hair types and hair extensions daily. For wet or dry hair.
MilanoBrush Gorgeous Hair Brush pampers your hair in the following ways:
Distributes natural oils from the scalp to the ends of the hair, leaving it healthier.
Massages your scalp gently, increasing the blood flow.
Makes your hair sleek, soft and shiny.
Detangles hair easily.
Brushes away dirt without any damage.
Helps retain healthy moisture.
Product information:  mixed bristles - 100% natural boar bristles and nylon ball-tip bristles.  Lighweight handle.
3168990337722  SL031244