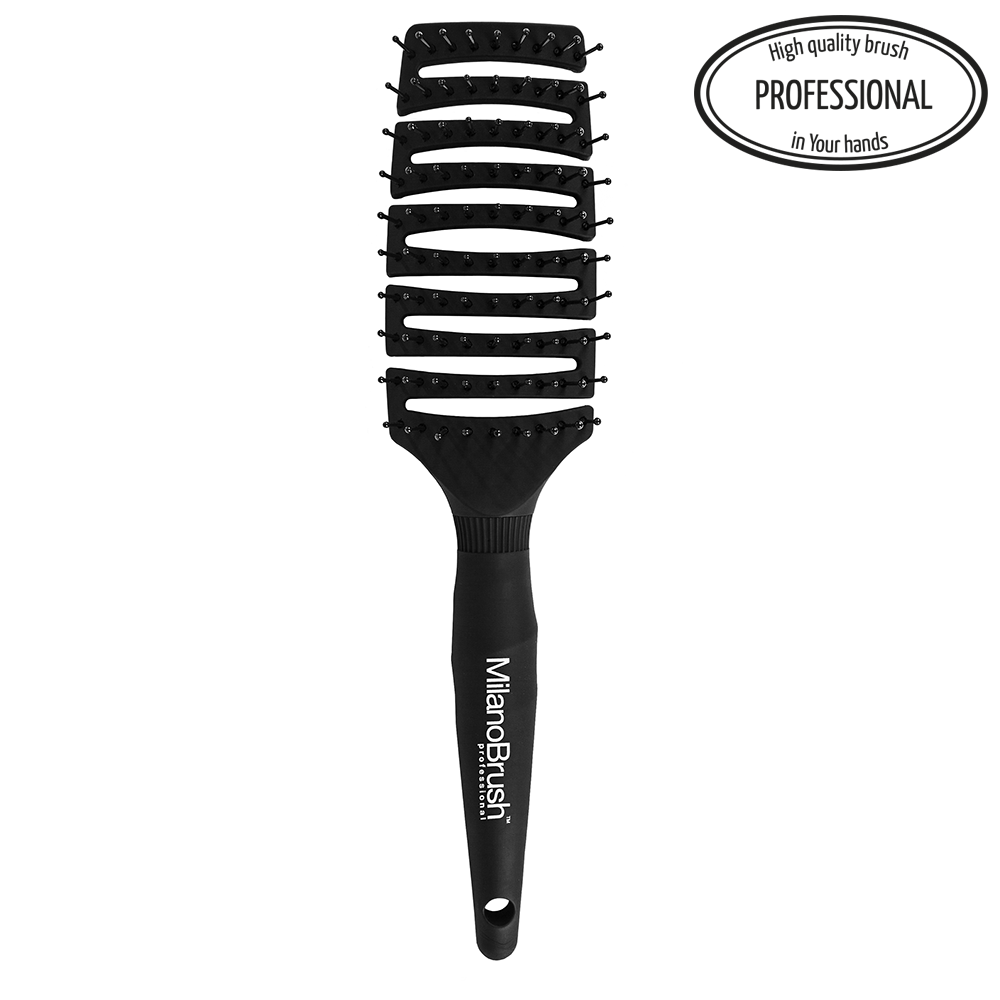 Your everyday beauty tool when blow-drying your hair.
This Perfect Blowout brush gives volume, shine and bounce in shorter drying time. Keep your hair healthy. Keep the salon look everyday.
6 advantages for your hair.  Experience hair spa every day:
Large vent allows shorter drying time.
Detangles hair when blowing it dry.
Great for blow drying all hair types every day.
Ergonomic curved shape gives the scalp greater comfort while brushing.
Smoothes the hair cuticle while straightening.
Reduces breakage.
Product information: nylon ball-point tip bristles.
3738463850123   SL0706