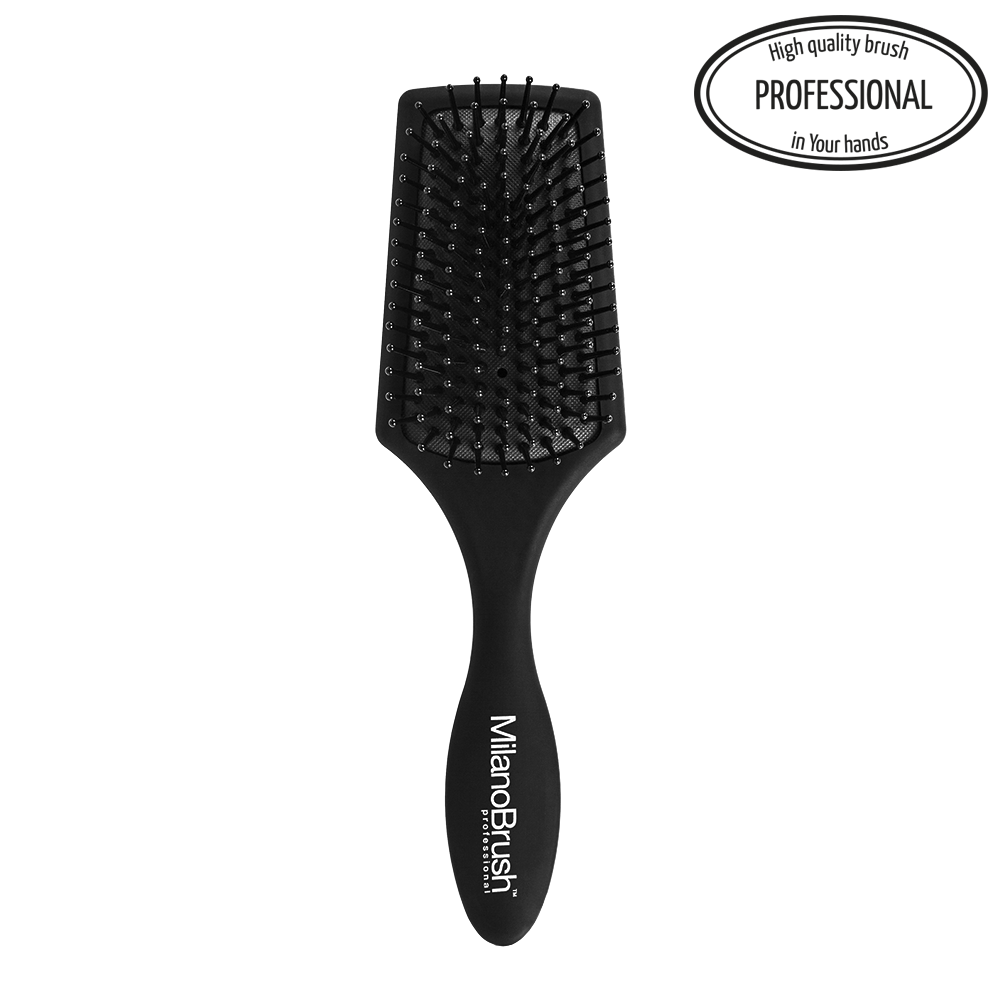 Perfect size for traveling. Amazing hair all day long.
Enjoy these benefits, delivered to you by this Compact Paddle brush:
Smooth bristles safely penetrate your hair for gentle styling.
Safe scalp massage.
Soft handle, comfortable grip.
Great for all hair types for daily use.
Detangles hair easily.
Product information: small paddle brush with nylon ball-tip bristles.
4912238650109   SL0605