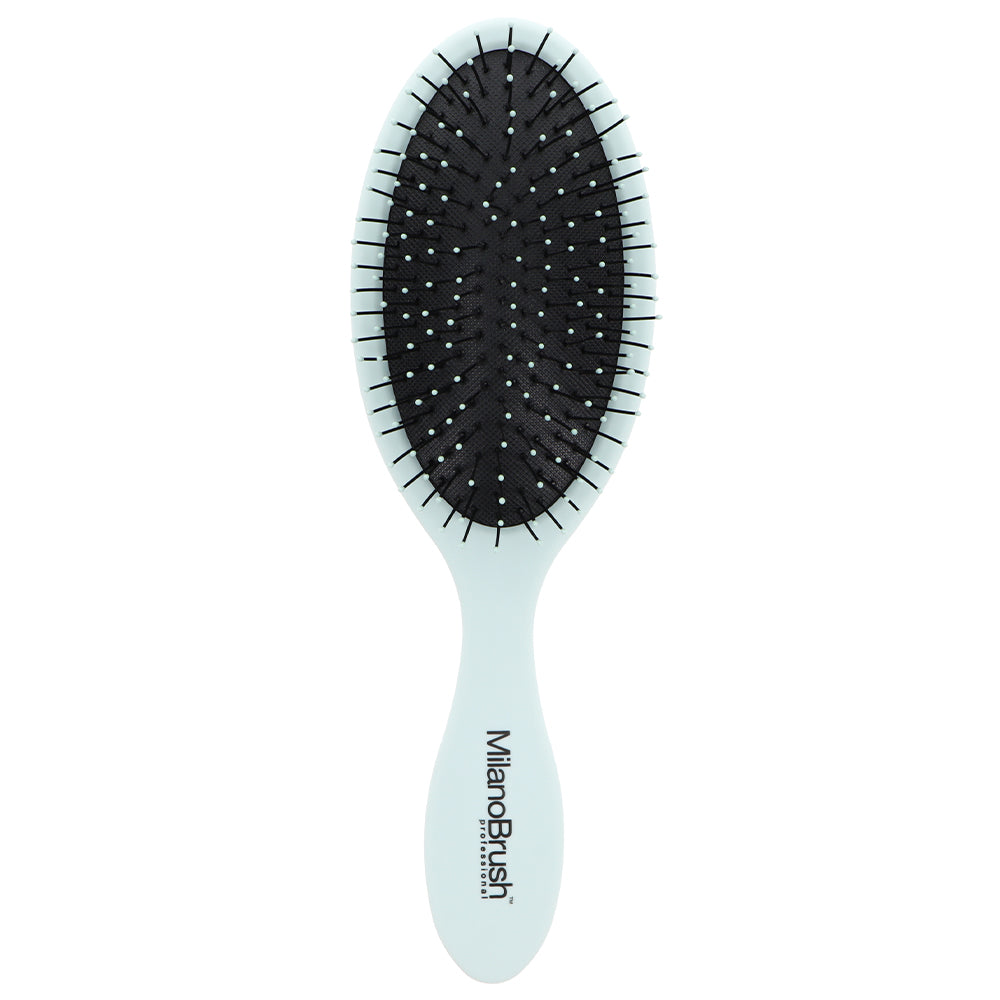 Dedicated to keep your hair amazing all the time.
This Spring Mood brush is for you to use for any brushing, detangling, blow drying your hair, and massaging your scalp. Perfect for styling all hair types and hair extensions daily. For wet and dry hair.
6 benefits in one:
Comfortable ball-point tips gentle on hair and scalp without damage, detangling hair easily.
Painlessly detangles all hair types and textures.
Great for detangling and straightening wet or dry hair.
Makes hair smooth, healthy-looking, and tangle-free.
Great for brushing out extensions.
Soft touch, lightweight and slip-free handle allows easy and comfortable styling and movement.
Product information: Soft flexible bristles detangle hair, lightweight handle.
8880201388624